Our Firm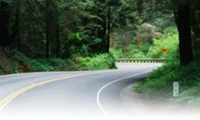 We are an independent financial services firm committed to helping people pursue their financial goals. We offer a wide range of financial products and services to individuals and business owners. We believe you will be better able to identify your goals and make sound decisions to help reach them by our providing sound financial information.

Please call us if you have any questions about our firm or the range of products and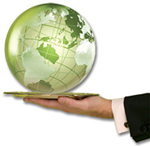 services we provide. Our firm has a relationship with a variety of  financial services companies, so if we don't have a product or service, we know a group that does.
Our Services
• Prepare financial plan
• Explain financial plan
• Assist in implementation of financial plan
• Review and analyze client`s financial position
• Prepare asset allocation
• Prepare product information
• Facilitate transactions
• Review client statements
• Monitor product performance
• Provide tax projections
• Answer/Research questions
• Maintain 30 hours of continuing education
• Attend conferences to maintain/improve knowledge base
• Write letters for clients
• Preview sales presentations for client from financial sales people
• Assist with IRS correspondence
• Balance client`s accounts (for accuracy)
• Assist client in development of investment policy
• Client education
• Financial Planning
– Investments
– Taxes
– Annuities
– Retirement
– Life & Disability
– College
• Insurance
– Life
– Health
– Medicare
– Long Term Health Care
– Disability
• Estate Planning
– Wills
– Living Trusts
– Family Trusts
– Charitable Trusts
– Estate Tax Reduction
– Asset Protection
– Succession Planning
• Set Up Qualified Plans
– SEPs
– 401(k)s
– Minimus Distribution IRAs/TSAs
– Defined Contribution
– Maximum Contribution
Asset Allocation does not guarantee against loss.  It is a method used to help manage investment risk.
Asset protection plans should be developed and implemented well before problems arise. Due to the fraudulent transfer laws, asset transfers that occur close in proximity to the filing of a lawsuit or bankruptcy can be interpreted by the court as a fraudulent transfer. Proper structuring of these assets is imperative please seek proper legal and tax advice prior to engaging in re-titling/structuring of any assets. Please note that laws are subject to change and can have an impact on your asset protection strategy.
NFP Advisor Services, LLC does not provide tax or legal advice.  Any decisions whether to implement these ideas should be made by the client in consultation with professional financial, tax, and legal counsel.